Queens Park were delighted to host a special visit from Rob Colston of Bearsden Chess Club this week.
Rob, an experienced 1900+ level classical, rapid and blitz player, whose impressive career highlights are covered here, delivered an interactive workshop focusing on two key areas:
how to form a plan in the middlegame;
how intermediate players can improve long term.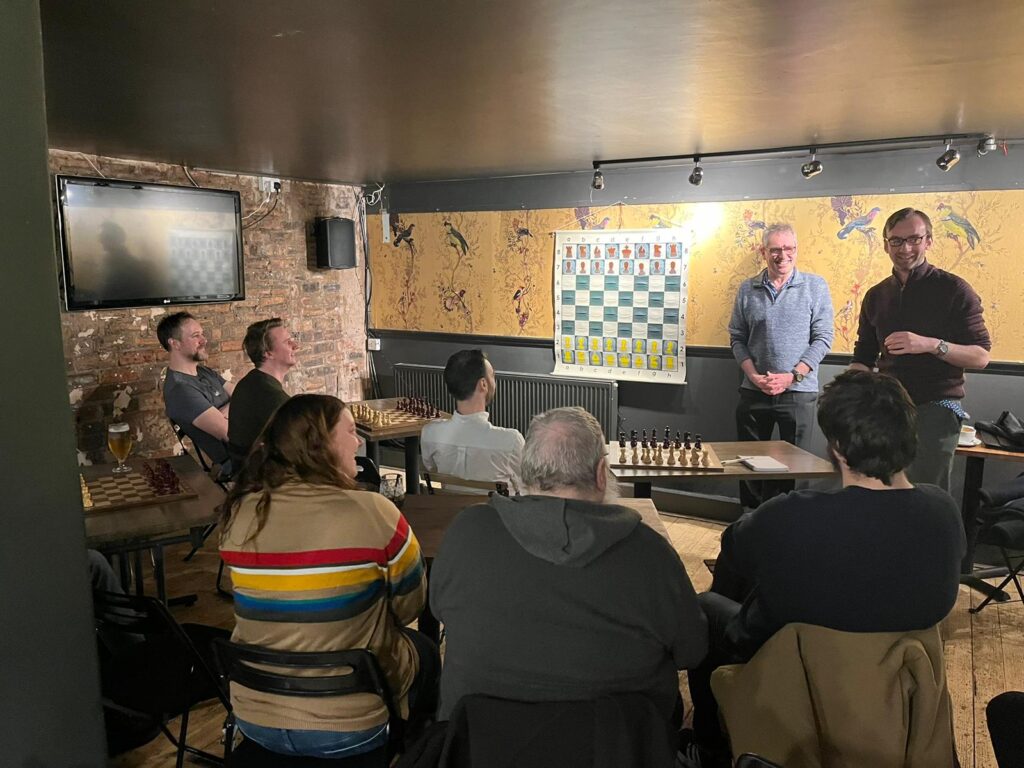 The participatory event took place in The Bungo on Tuesday 21 March, from 7-8pm. Rob shared two games from his career, in which the Queens Park audience was invited to predict plans, moves and ideas throughout. Rob also provided a range of general tips for learning and development, designed to help intermediate players who are stuck on a ratings plateau.
Rob has kindly provided an in-depth PDF document covering his workshop notes, and notations for the two study games. They are available for download in the links below:
Game 1: Colston vs Haeri-Zadeh (King's Gambit Accepted)
Game 2: Colston vs Brookens (Sicilian: Smith Morra Gambit)
Rob's key book recommendation is Chess Structures, by Chilean GM Mauricio Flores Rios. The book covers the pawn structures that appear in a wide variety of mainstream openings, from the French and the Benoni to the Caro Kann and the Hedgehog, and what plans both White and Black should look to pursue when they appear on the board.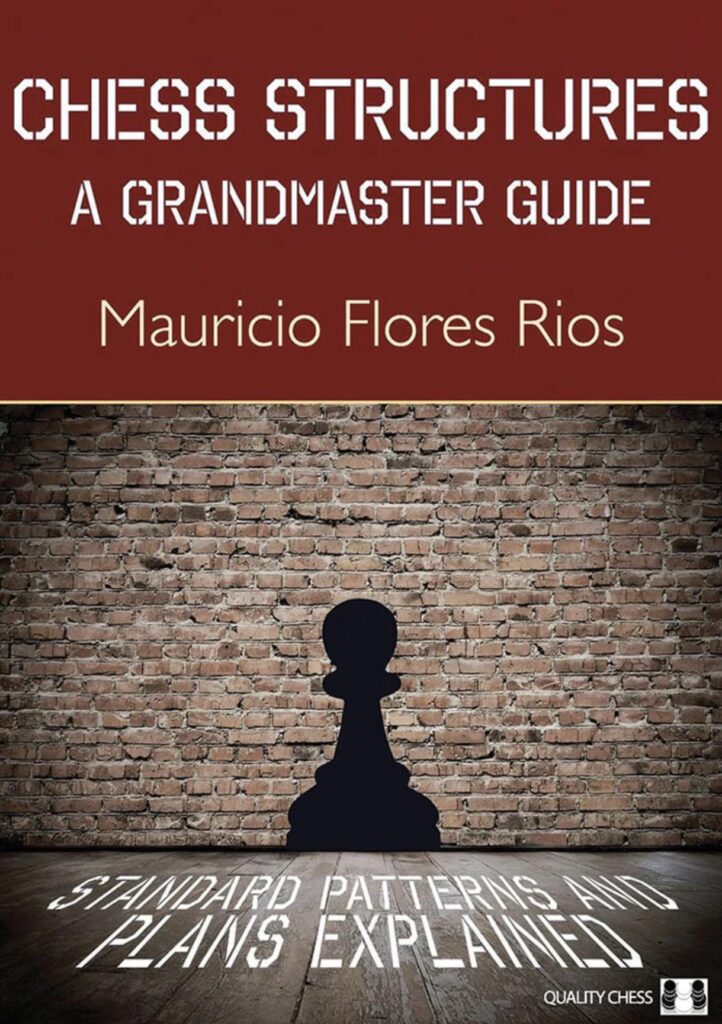 The book is published by Glasgow-based Quality Chess in paperback and hardback, and a 16 page excerpt is available on the publisher's website.
As stated in the advance information, the event is part of a series of collaborations between Bearsden and Queens Park. Bearsden have been a valued mentor Club, supporting Queens Park to establish in 2019 and to grow and develop in the subsequent years. We are indebted to Rob for his time and expertise, and to Bearsden for their continued generosity.
The next workshop will be an 'How to Form an Opening Repertoire' class by Queens Park's openings specialist, Graeme McKinnon. It will take place on Tuesday 11 April, also at 7pm in The Bungo. There is no need to register for this event in advance; those interested are invited to turn up on the night.