Queens Park Chess Club is based in The Bungo Bar & Kitchen on 17-21 Nithsdale Road in Queens Park, Glasgow (G41 2AL).
The Chess Club has access to the Bungo-Lo basement function room on Tuesday evenings, where we meet from 6:30-9:30pm throughout the September to May season. New members are always welcome.
Please note that the basement function room is accessed through a set of stairs and is therefore not wheelchair accessible. The Club also has an age policy of 18+. If you have questions about accessibility and visiting the Club, please contact us at contact@queensparkchessclub.com.
Please visit the Calendar section for information on forthcoming sessions.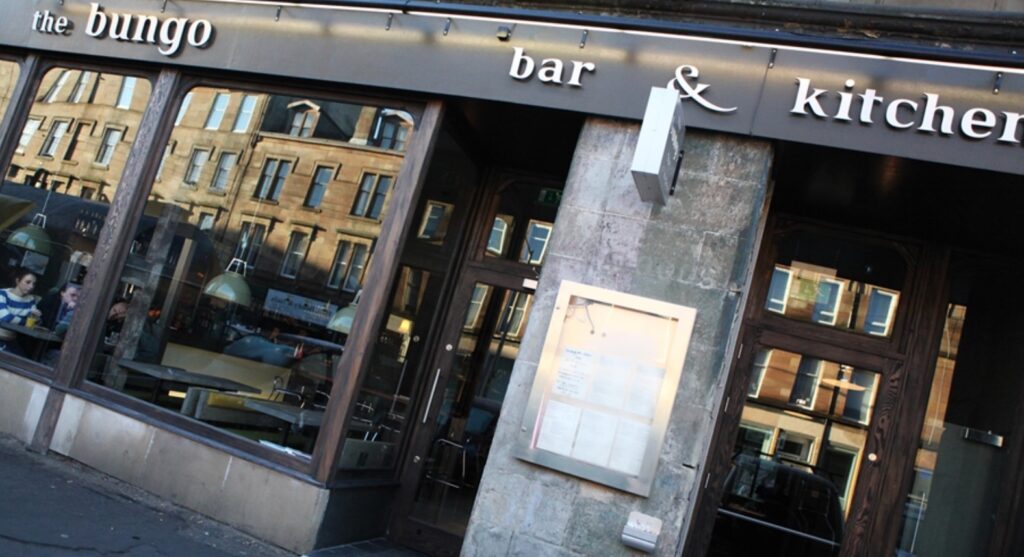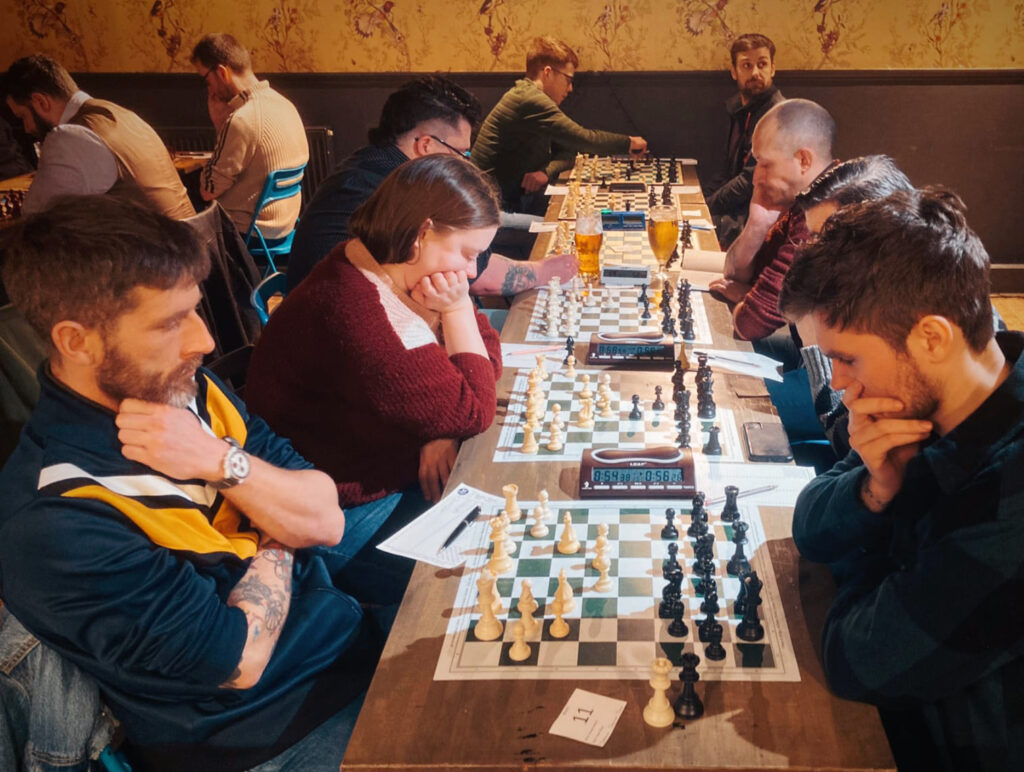 Contact us by email
The Chess Club's shared inbox is managed by the President, Secretary & Treasurer: contact@queensparkchessclub.com