Queens Park Chess Club is the focus of an item in Issue 12 of Greater Govanhill Magazine, which explores arts, culture and subcultures in the local area.
Staff journalist Devon McCole and photographer Alexander Hoyles visited the Club in September and interviewed Club President Caitlin McCulloch, Glasgow Chess League Division 4 Team Captain Ronnie Martin, and Camila Fanizza, a new visitor originally from Argentina.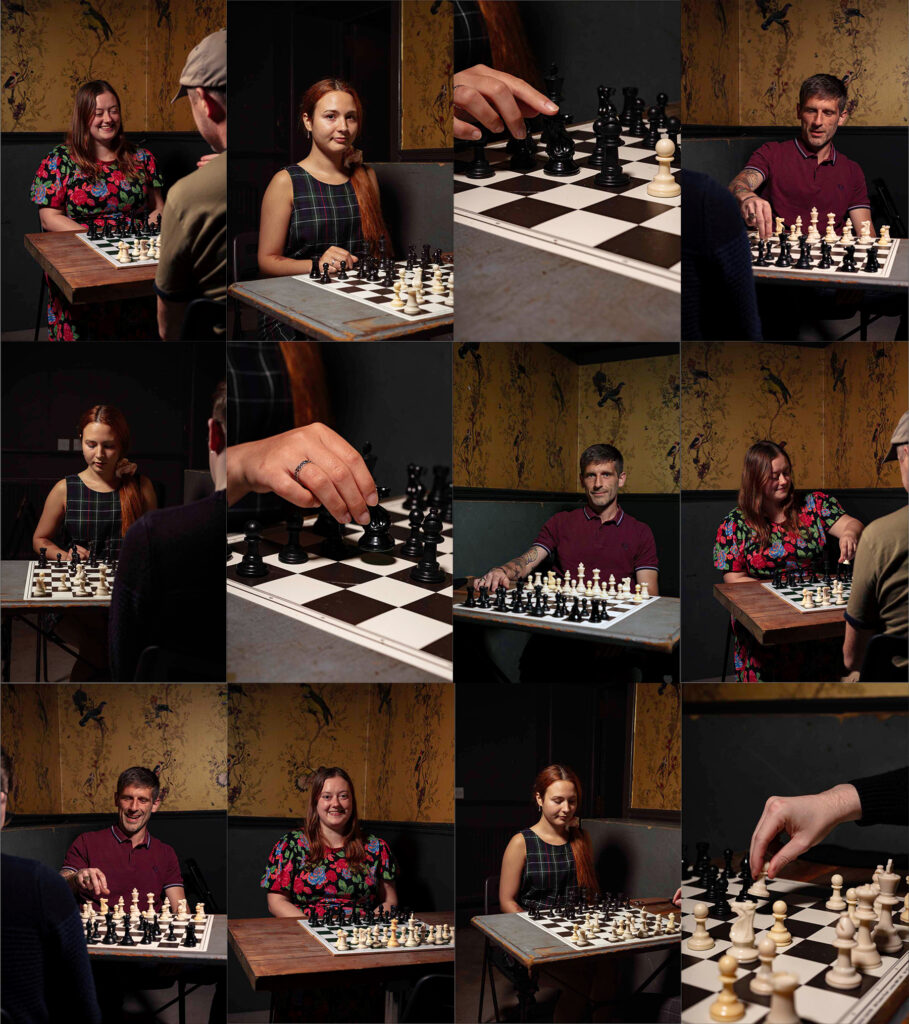 The article, appearing in the Oct/Nov 2023 edition, covers the Club's history, its appeal to players both experienced and new, our Feb 2023 simultaneous exhibition with International Master Andrew Greet – which will be repeated in May 2024 – and even our supposed missing apostrophe.
The free hard copy magazine is available from selected shops, pubs, cafes, cultural venues and community/service centres in Govanhill and the wider Queens Park area. Some issues were made available at the Chess Club night of Tuesday 17 October.
Click here to read the feature online.