The Year Ahead
Newcomers, beginners and those returning to chess after a long absence will receive a very warm welcome at the first evening of the new season, alongside returning members, on Tuesday 30 August at 6:30pm.
The Club is expecting an influx of new members for the 2022/23 season as a result of awareness-raising activity through the summer. We held chess sessions at the Queens Park boating pond weekly on Sunday mornings from the start of June (pictured above), promoted our activities on social media, met a great bunch of folk at weekly chess meetups on Thursday nights in Brodies Bar, and we even appeared on ITV's News at Ten!
To that end, at the first meeting of the new season, Club Champion Rhys McCrosson and Club Secretary Derek Rankine will provide a free introductory session on classical over-the-board chess, covering rules, etiquette, use of clocks and scoresheets, and practical gameplay tips.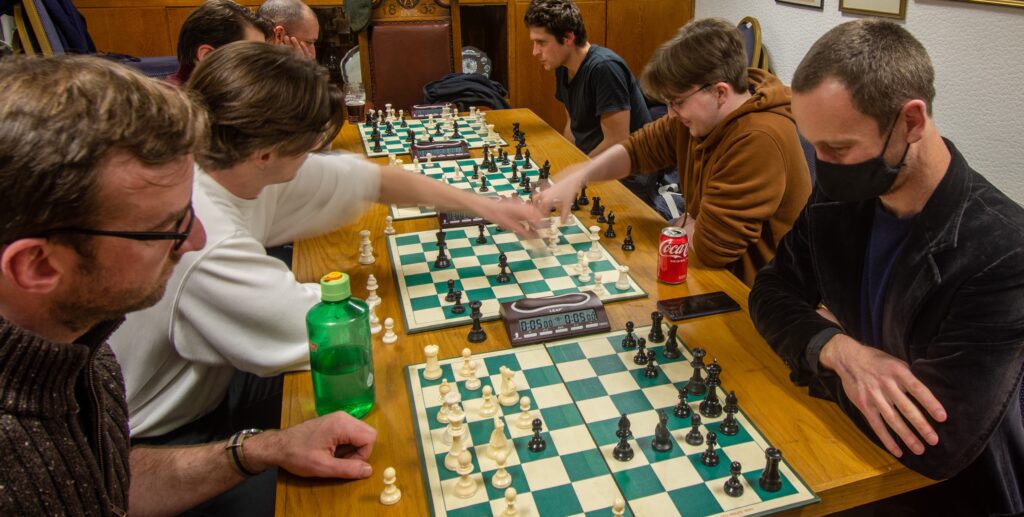 A new Club President, Graeme McKinnon, will also be providing a formal welcome alongside Derek, with news on plans for the season ahead. Meanwhile, Graeme and Rhys, plus Alex Lane, Jass McNeill and Alex Radevic, have joined Derek and Harvey Dellanzo on an expanded Committee with new roles.
The Club has registered teams in the Glasgow Chess League and Dumbarton & District Chess League, and will also be running a 2022/23 Club Championship based on last season's successful tournament. All competitive games will be graded by Chess Scotland and the Club will support new members to work towards a national rating.
Queens Park Chess Club
Another major item of news is: the Club has a new name. At its 2022 AGM, the Committee decided to change the name from Govanhill Chess Club to Queens Park Chess Club.
The purpose of the change is to highlight our current home in Queens Park, to reflect the reality that our members are drawn from a number of communities around Queens Park, including Govanhill, Crosshill, Shawlands, Langside and Mount Florida, and to develop a link to a historic club with the same name, which started in 1873.
The roots of both the historic and the current Queens Park Chess Club lie deep in Govanhill, and Govanhill will continue to be at the heart of our meetings and activities.
Check out our in-depth report on the fascinating history of the original Queens Park Chess Club, produced with the generous assistance of Chess Scotland historian Alan McGowan, and the story of the new Club, which was established in 2019.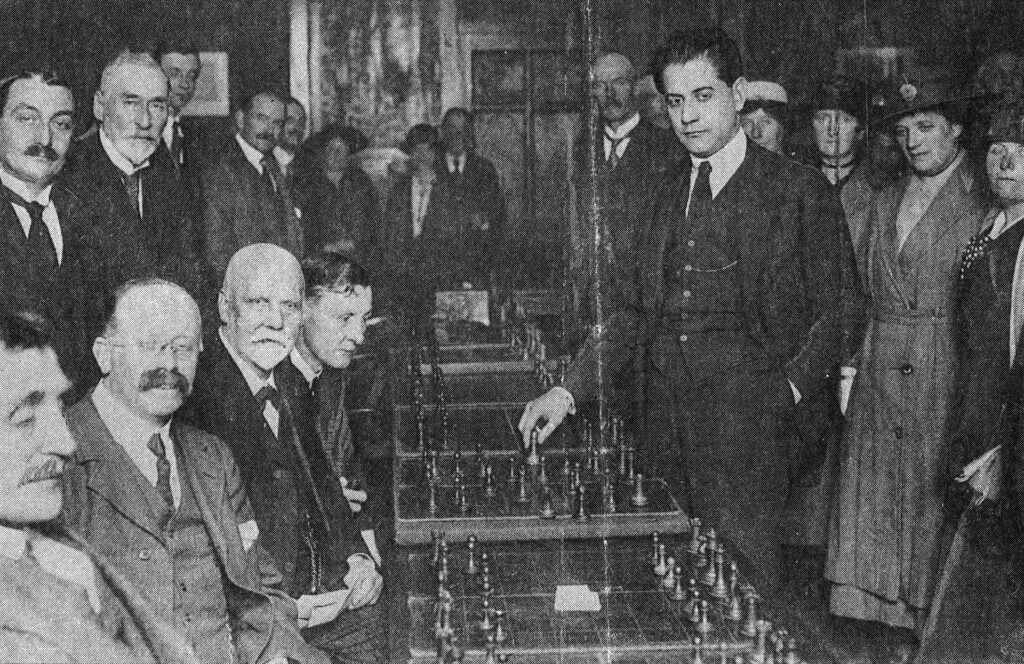 With membership fees set at just £40 annually, and a £20 concessionary rate, we are confident Queens Park Chess Club will provide superb value for money, as well as a highly valuable and enjoyable opportunity to learn and socialise with other chess enthusiasts.
We look forward to bringing a greater number of local people together to learn, play and appreciate the ancient game, and we hope to see you at a future meeting on Tuesday evenings in Queens Park from 30 August.
Social Media & Contact
In addition, Queens Park Chess Club now has an Instagram profile where we will be sharing stories of our adventures throughout the season. Visit and follow here.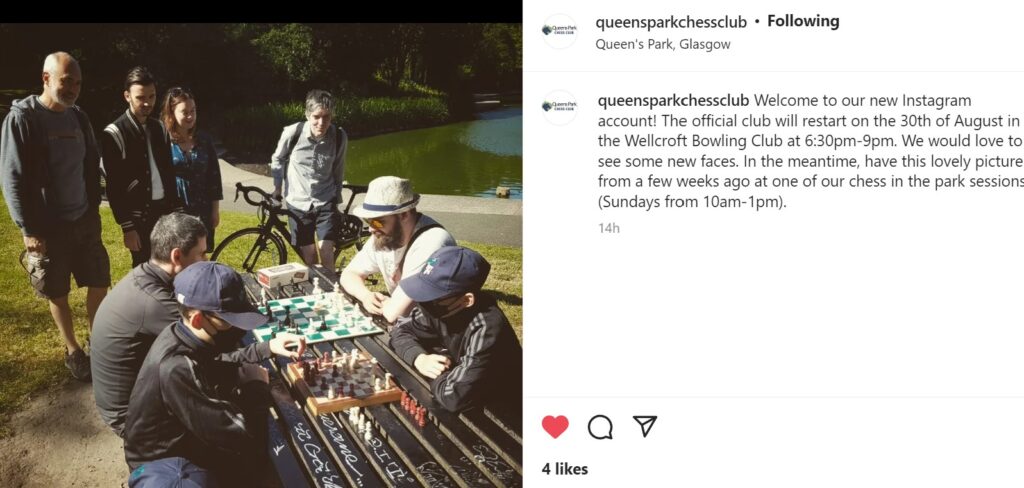 We have also updated our Facebook page to reflect the name change. The website domain name will follow suit later in the season.
For any queries about any aspect of Queens Park Chess Club, please contact Graeme at president@queensparkchessclub.com or Derek at secretary@queensparkchessclub.com.