Queens Park Chess Club – and the game of chess – is the focus of episode 12 of Hobbysitive, a Spotify podcast series that delves into the culture and appeal of different types of hobbies.
Club Members Ash Angappan (above, centre) and Ryan McGill (right), along with Club Secretary Derek Rankine (left), were interviewed by freelance Hungarian journalist Flora Csizmadia.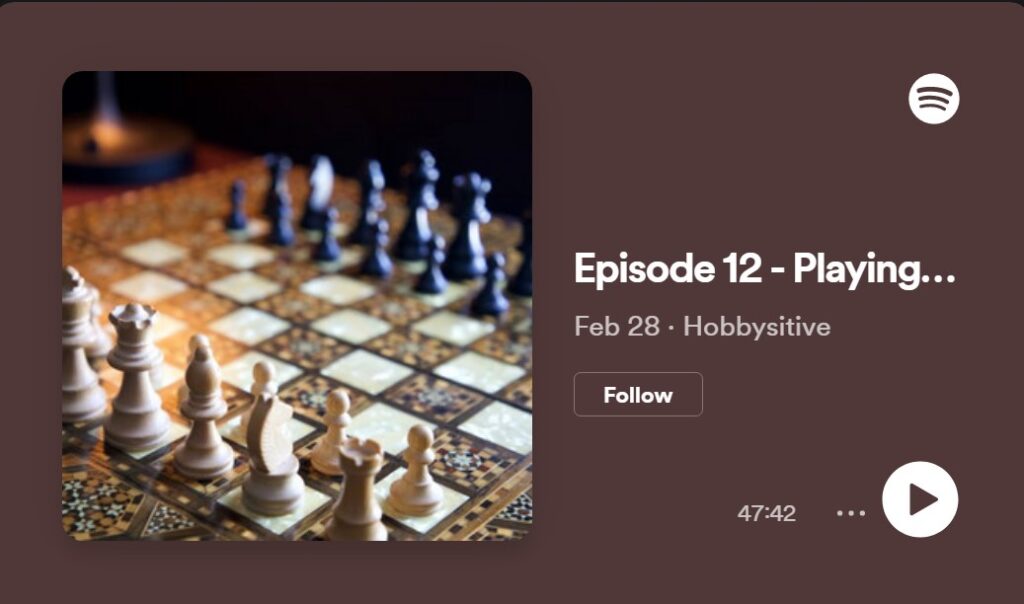 The interview, which went out live via the Hospital Broadcasting Service on the evening of 27 February, is available on Spotify. It covers Ash's, Ryan's and Derek's journey towards Queens Park Chess Club, the activities we provide and competitions we take part in, and the welcoming ethos of the Club. It also explores the different styles and formats of chess, discusses whether the game's gender imbalance may be changing, and highlights the wider social and health benefits that can be accrued by regularly playing chess.
Chess joins other Hobbysitive episode topics include bodybuilding, Scottish Gaelic, pottery, birdwatching and songwriting. Our gratitude to Flora for an enjoyable interview. You can follow Hobbysitive on Instagram.