Govanhill Chess Club featured in several news items on ITV on Tuesday 28 June 2022.
Rhys, Giuseppe, Caitlin, Derek and Graeme met with ITN Scotland Correspondent Peter Smith in Queens Park. They were filmed playing games and also contributed interviews.
The footage accompanied a report on the launch of a new campaign for a second referendum on Scottish independence, with chess serving as a metaphor for strategic planning.
The report featured in the UK-wide news broadcasts at 6:30pm and 10pm, and in the lead story on the ITV News website. It can be viewed here.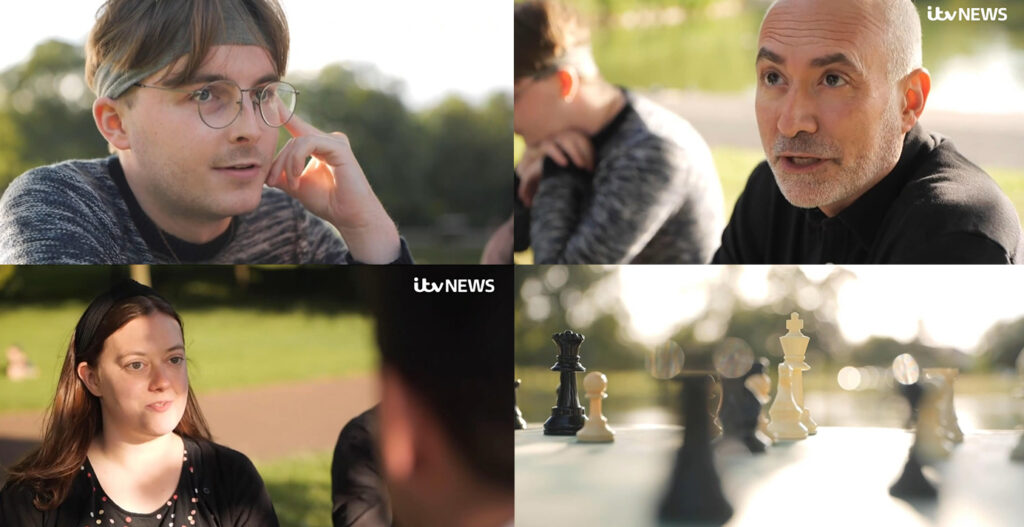 The filming location, the picnic benches at the Queens Park boating pond, is the same place we meet on Sundays from 10-12 for casual outdoor chess, through to the end of August 2022. Non-members and beginners are very welcome – details here.