As of January 2023, Queens Park Chess Club will meet on Tuesday evenings in a new venue – The Bungo Bar and Kitchen.
For the past 15 months, since resuming weekly meetings following the Covid lockdowns, the Club has been based in Wellcroft Bowling Club. With the chess leagues restarting in the current 2022/23 season, we have faced a challenge with regard to venue access times.
The Bowling Club closes at 9pm, and we are obliged by league rules to start our fixtures at 7:15pm at the earliest. With a 75+0 time control – one hour and 15 minutes for each player – league matches can go on for two and a half hours. This season we have been regularly finishing later than 9:30pm, to the inconvenience of the Bowling Club volunteers.
This Autumn, we began a search for an alternative local venue with longer opening hours. Following a scoping process, the Bungo was a unanimous choice for the Committee. The Club will have exclusive access to the private Bungo-Lo basement function room. With the new venue having a 10:30pm closing time, we will be able to continue hosting home league matches on Tuesdays, while offering extended hours to all Members and visitors.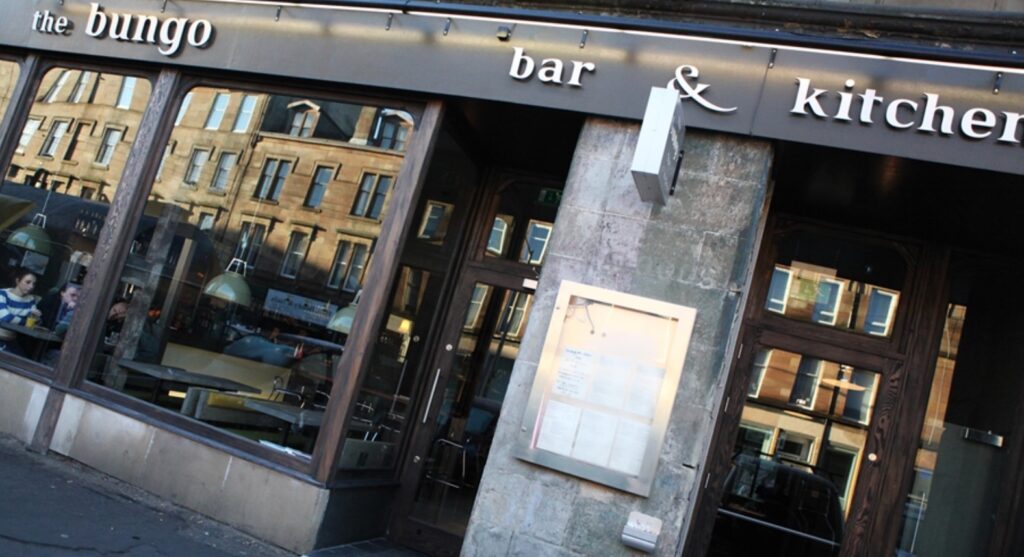 The new venue is within a five minute walk of the Bowling Club on 17-21 Nithsdale Road in Strathbungo, just off Pollokshaws Road. It is a two minute walk from Pollokshaws Road bus stops and five minutes from Queens Park and Pollokshields West train stations. On-street parking is available on Nithsdale Road. Click here for a Google Maps link.
The Committee would like to express gratitude to Ian, John and all at the Bowling Club for kindly hosting the Club from October 2021 to December 2022. We are grateful for their generosity.
We hope Club Members will welcome this change. The Bungo follows Govanhill Neighbourhood Centre, McNeill's Pub and Wellcroft Bowling Club to become our fourth regular venue since formation in January 2019. The original Queens Park Chess Club also used a number of different venues around Queens Park during its lifetime.
We have booked the Bungo until the end of the current season on Tuesday 30 May 2023. We will seek feedback from Members at the end of the season, before making a decision on the potential of continued use of The Bungo in the longer term.