A Busy Summer
A big thank you to all who joined us for outdoor chess in Queens Park, Glasgow, this summer.
On Sunday mornings throughout June, July and August, we brought people together initially by the flagpole, and latterly at the boating pond, for highly enjoyable casual games.
The 'bring your own board' tradition was started by Queens Park Chess Club co-founder Julien Papillon back in 2019, and current President Graeme McKinnon took the lead in promoting and attending the weekly meetups this year.
We generally benefited from good weather, although this being Glasgow, battles with the elements were not uncommon. More than once, we had to recover to the nearby coffee shops Glad Café and Spill the Beans.
Come rain or shine, however, each week has seen healthy numbers taking part, with up to 16 players engaging in simultaneous games, plus some curious spectators.
It has proven to be a highly effective forum for promoting the game in Glasgow and Scotland, by not only providing a convenient meeting place for local players of all ages and abilities, but in drawing in passers-by, beginners, and people from outside Glasgow, who heard about the sessions via social media and word of mouth.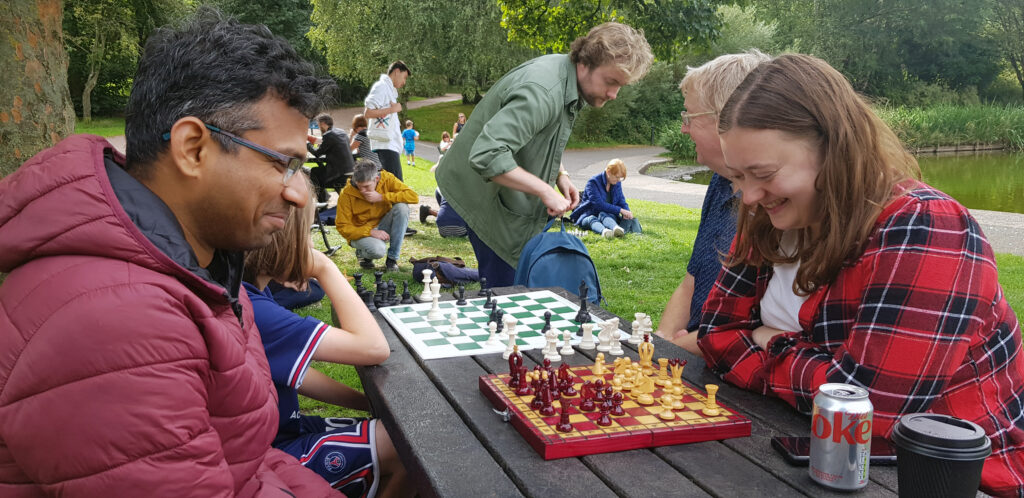 Back by Popular Demand
The original intention was to conclude these park sessions at the end of August. Many of the regular participants have, however, confirmed a keen interest in continuing to meet into the Autumn.
Queens Park Chess Club is delighted to support the ongoing interest.
To that end, we will aim to ensure that one of our members will be present from 10am to 1pm on Sundays in September and October, to welcome people.
Please note that we can't completely guarantee a presence from the Club on all dates – and as the weather is likely to become more unpredictable, we may have to move more frequently from the boating pond to a nearby coffee shop.
We therefore recommend that those intending to join a future session, follow updates on our dedicated 'Chess in the Park' WhatsApp group.
We anticipate the outdoor sessions will conclude when the clocks go back at the end of October.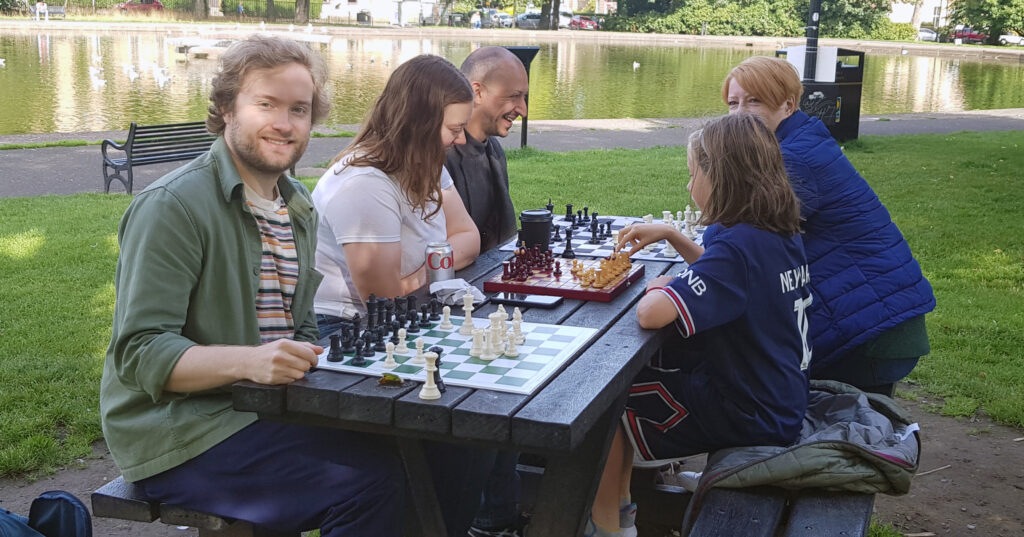 Join the WhatsApp Group
The WhatsApp group provides a channel for regular participants to connect and check arrangements for meeting at the boating pond picnic benches on Sunday mornings, or in the event of bad weather, a cosy local Café.
If you would like to be added to the 'Chess in the Park' WhatsApp group, please send a note of your mobile number to Graeme at president@queensparkchessclub.com or Derek at secretary@queensparkchessclub.com.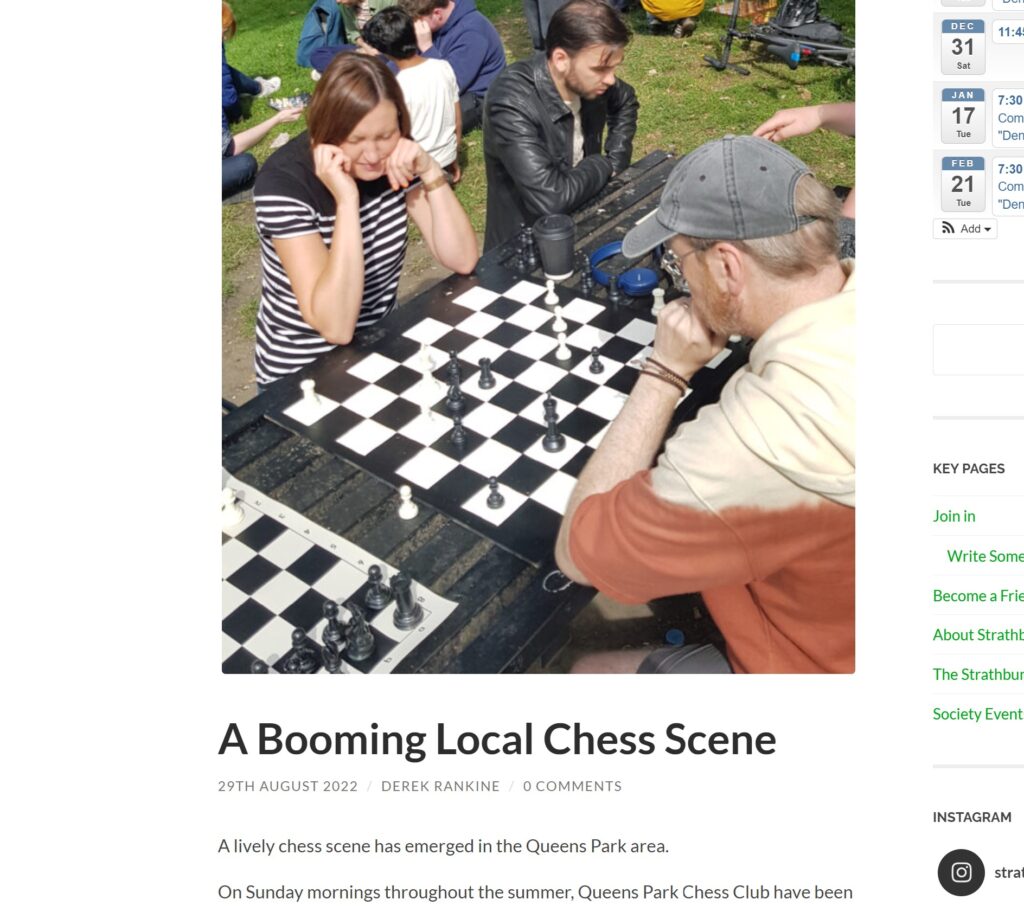 Graeme and Derek are more than happy to answer any queries from those looking to take part in future.
Meantime, weekly indoor Queens Park Chess Club meetings will resume on Tuesday 30 August.